Learn popping and locking, robot moves, slow motion illusions, glides and more
Watch a trailer of this course:
Learn how to dance popping easily and quickly from home!
If you've ever wanted to become a better dancer but just not sure where to start, then this course is for you.
See there is a ton of free tutorials out there, but none of them are arranged from the beginner to advanced levels in an organized manner. All dancers need step by step video lessons to learn popping the right way from the start. In this course you will learn in a progressive manner starting with popping dance foundation, then intermediate moves and finally the advanced level moves.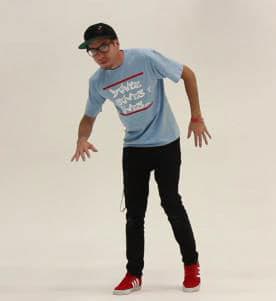 Things you will learn: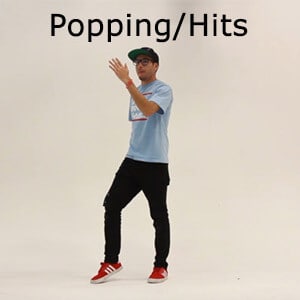 Popping/Hits
This is the "core" of popping. You will learn how to contract your muscles to create those sharp "hits" that popping dance is all about. You will get a break down of every part of the body and explains how you can "pop" your wrist, shoulder, chest and more.
---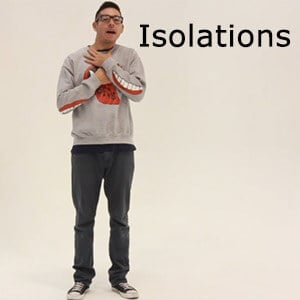 Isolations
Isolations simply mean you will learn how to move different parts of the body individually. In this course you will learn how to isolate arms, head, chest and more to create a cool "robotic" type of movement.
---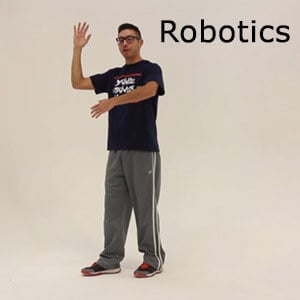 Robotics
How would you like become a living "robot"? Now you can. You will learn all the details necessary to move, act and look like a robot. The most important skill you will learn is how to move each body part on it's own!
---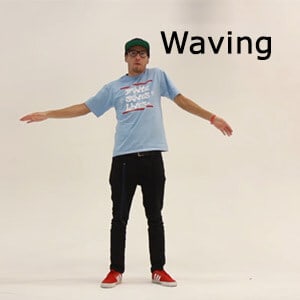 Waving
Waving or "waves" is one of the most popular hip hop movements out there and in this course you will learn how to do several different waves to stand out from the crowd. Your teacher shows you the right order of using your limbs to create the perfect waves.
---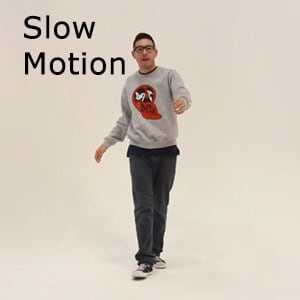 Slow motion effects
You will learn how to create slow movements that contrast quick movements giving your dancing a slow motion effect. You will learn exactly how to move at a very slow pace and how to fill it out with the right type of movement.
---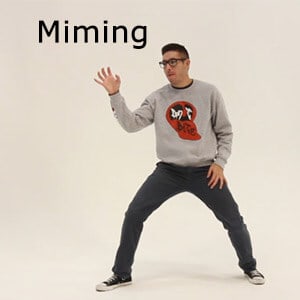 Miming
Create "invisible" walls around you with the miming effect. This dance illusion is super cool when coupled with other popping dance moves. You will learn how to isolate the body and move one thing at a time to create the mime effect.
---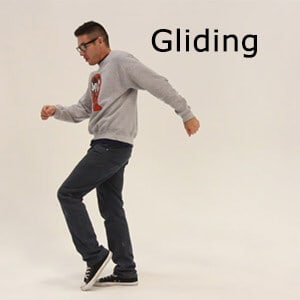 Gliding
How about those Michael Jackson glides? You will learn how to do several gliding moves that will make you look like you have ice underneath you! You will learn the right footwork and technique needed to glide smoothly on any surface!
---
What our students say:
""Honestly, your tutorial videos helped me A LOT. You are a great dancer and you inspire so many people around the world. Thank you very much for posting these helpful videos."
Rob L,
"I have been a big fan of your videos (tutorials and all) I am just starting popping and am taking a progressive learning class at a studio but watching your videos on top of it will make me a solid freestyle dancer."
Zach R
"Good work bro, your tutorial is very easy to follow because of the format coupled with the fact that you explain it in a simple way. Cheers for the work you put in!"
"Awesome videos man, I have seen I lot of dancers do this, however I noticed there are a lack of tutorials to doing popping. Keep up the great work and I love your radical energy and micro blurbs of humor added into your awesome tutorials!"
---
Imagine if you can: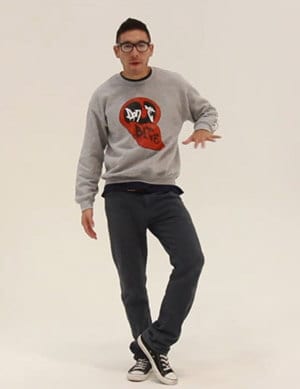 – Express yourself to your favorite music.
– Breakdance at any social event.
– Develop balance and coordination.
– Perform each move with style and personality.
– Learn exact steps for each move.
– Improve your rhythm and musicality.
– Develop balance and coordination.
– Learn the moves at your own pace.
– Learn to dance at the privacy of your home.
– Review moves at anytime.
The entire system consists of 3 Modules (Over 3 hours of instruction)
Watch Online & Download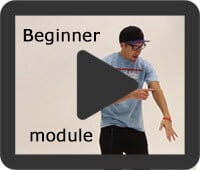 Module 1: Beginner Tutorial
In this very first module you will learn all the foundation elements of popping dance style such as how to pop/hit by contracting the muscles of different body parts including: Wrists, biceps, shoulders, neck, chest and more. You will also learn how to do tutting and one of the most popular movements – the "wave"!
---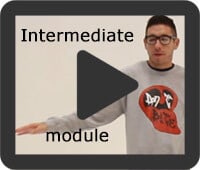 Module 2: Intermediate Tutorial
In this module you will go beyond the basics and start isolating different parts of the body including the head and chest to create awesome robotic effects. You will also learn how to do miming, warping and gliding to give your dancing "contrast" with cool slow motion effects.
---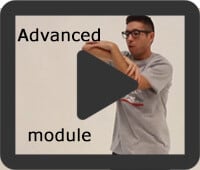 Module 3: Advanced Tutorial
In this module you will start learning how to develop your own unique style and interpret the music better. You will learn how to take any move and enhance it to make it your own. You will also learn advanced waves, vibrations and even a toe spin!
Order today and get a FREE BONUS TUTORIAL: "How to dance to dubstep" ($25 value)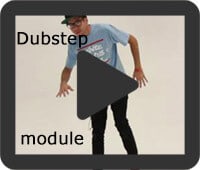 BONUS: How to dance to Dubstep Tutorial
From extreme robotics, moving in slow motion, warping, and vibrating to hit those wicked build ups to the drops. Learn everything you need to know to become an awesome freestyler in this dubstep dance tutorial.

Includes

Stream all the videos online – Available 24/7
You can watch all the video lessons online from anywhere, at anytime. Even at night when everyone is sleeping… Just log in and watch.
---

Download the lessons
You can download all the videos to your PC, ipod or ipad and watch them offline.
---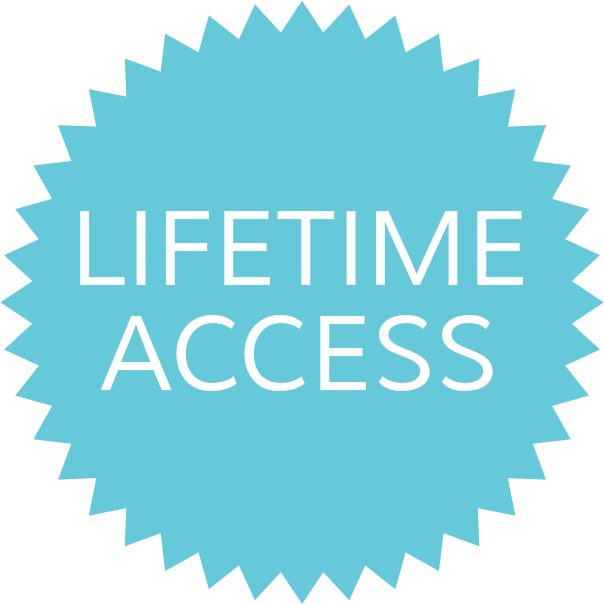 Lifetime Access
You can access these dance lessons forever!
---

Compatible with all devices
You can watch the videos on all the popular devices like pc, mac, ipad, iphone or ipod.
---

30-day money back guarantee
If you are not 100% satisfied we will refund your full payment amount within 30 days. Just email me at [email protected] and I will issue the refund.


Get started Now:
Only $60 $75