Social Dancing Crash Course
Ballroom dancing for absolute beginners
Learn how to confidently dance with your partner at weddings, parties and social events in just 1.5 hours!
Find out more information about this course:
Enjoy a fun date night with your significant other

Dance with ease at any party or wedding

Dance to all your favorite tunes (Including oldies and modern songs)

Lead & Follow your partner with ease

Improve your body coordination, flexibilty and balance

Get in shape and tone your body while having fun

Improve your musicality and rhythm

Confidently ask anyone to dance

Stop thinking about the steps and just enjoy moving to music
Introducing the Social Dancing system...
Master the basics of 3 popular partner dances with HD videos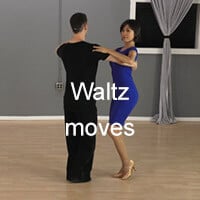 Learn To Waltz
The Waltz is a very smooth Ballroom dance full of elegance. This dance originated in Vienna, where many balls were held. You will learn how to gracefully dance around the room with the Waltz.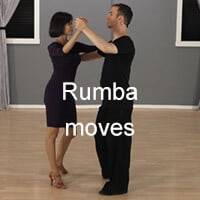 Learn To Rumba
This passionate Ballroom dance is often described as the "dance of love". Dancers love this dance because it's slow rhythm allows for full expression with lots of arm styling and body movement. Our videos will show how to look good in the Rumba.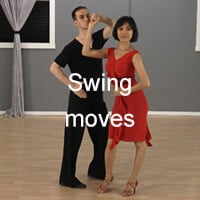 Learn To Swing
East Coast Swing was derived from the original Swing dance: The Lindy Hop. This Ballroom dance is characterized by rocks steps and triple steps. It has a lively, fun and energetic feel to it and is often danced to "rock n roll" music.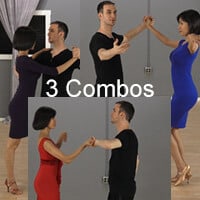 3 Combinations Included
After you've learned all the moves individually we also show you how to combine the moves so you can do them one after the other. You will learn 1 combination for each of the 3 dances so you can use it in your next dance event.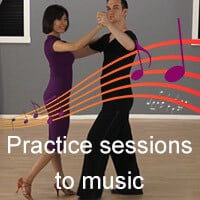 Practice Sessions With Music
After every single move you learn, Kim and Leon (the teachers) do a practice session with you to the music. We even included "counts to the music" so that you can make sure you dance on time with the music.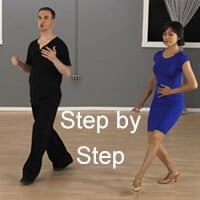 Step by Step Instruction
We breakdown everything you need to learn in order to dance with confidence. We show you man's steps, lady's steps, give you leading and following tips, and then practice with you to the music. You will be able to execute all the moves in no time!
Watch The Full "Waltz Box Step" Lesson

What People Say About This Course:
Wait! Order Today And Get These Bonus Tutorials FREE ($20 Value):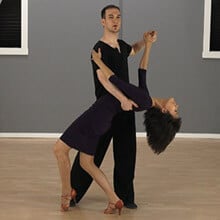 How to dip the girl - Video Tutorial
Learn how to dip your partner at any point in any dance. Kim and Leon will teach you how to ease into the dip easily and make it looks effortless. You will also get specific tips that will help you stay balanced. Impress your friends and make her feel special!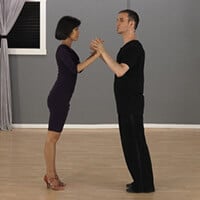 Leading & Following Exercises - Video Tutorial
This tutorial will give you 2 exercises that you can do at home in order to practice your leading and following. Using these simple exercises you will understand how to connect to one another so that you can dance smoothly around the floor.

Stream the videos online
You can watch all the video lessons online from anywhere, at anytime 24/7.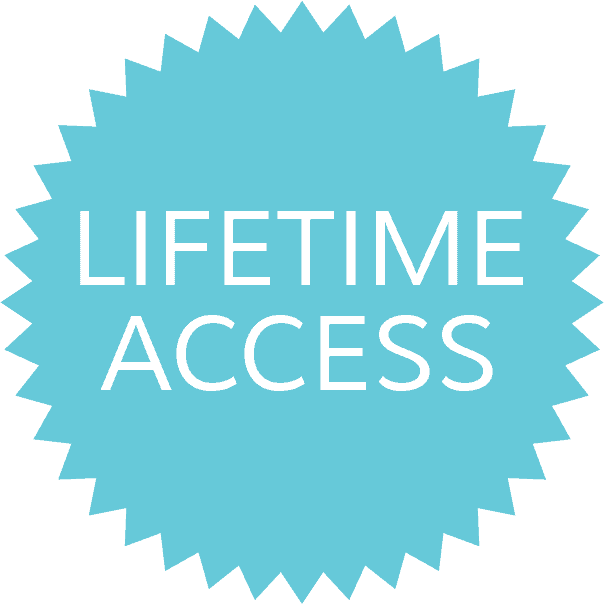 Lifetime Access
You can access these dance lessons forever!

Download the lessons
You can download all the videos to your PC, ipod or ipad and watch them offline.

Compatible with all devices
You can watch the videos on all the popular devices like pc, mac, ipad, iphone or ipod.