Learn how to dance to dubstep with the following 3 videos. They come directly from the Dubstep video course. Dubstep music is a trendy electronic type of music that is perfect for the style of popping. What most people don't realize is that dubstep dance is actually just "popping" to dubstep music… Popping involves lots of sharp, rigid arm hits and stops mixed in with cool robotic body movements and twitching. These moves are perfect for
How to Dubstep for beginners – mini video course
Learn dubstep dance moves with these free videos.
Lesson #1: Kick and Snare
Learn the most fundamental aspects of how to dubstep in this video. You will learn hits and dime stops. Hits are rigid arm and body contractions and dime stops are the freezes that come after. Your teacher El Tiro gives you a great overview of them here: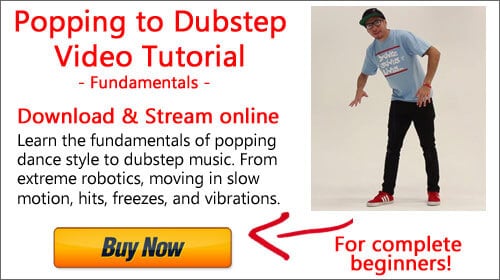 Lesson #2: the Wobble effect
Learn how to create a cool wobble effect here in dubstep. The wobble can be done with arms, the torso and legs. You really need to isolate the different parts of the body in order to understand how to wobble. Watch the video now:
Lesson #3: Moving in slow motion
Here your teacher will show you how to dance to dubstep by using the slow motion effect. The key is not to rush, but to take your time to do the walks forward and back. Match your arms to the speed of your walks to really sell this effect. Watch examples below: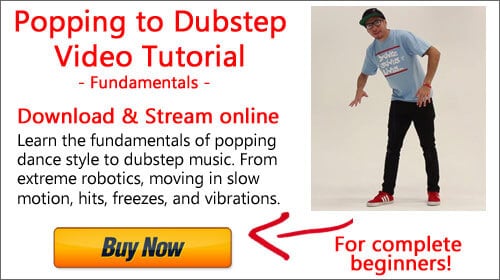 You may also want to learn some hip hop dance moves that you can use in dubstep. The key is to find movements that fit the music – and then you want to match the different energies of the song with your own interpretation.
Want more dance lessons?
Learn to dance hip hop videos
How to club dance
Break dance moves
Hip hop moves for kids
Freestyle dancing