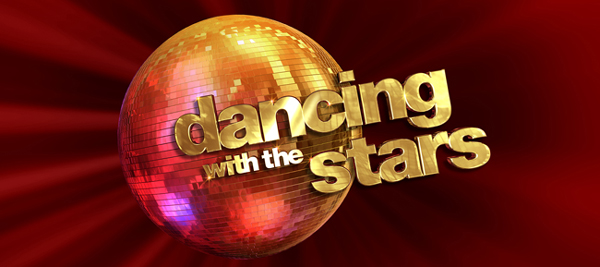 One of the biggest hit shows ever – Dancing with the stars has been running now for over 9 years (Since 2005). It introduced the mainstream public to Ballroom and Latin dancing. Now in its nineteenth season it is still going strong. One of the coolest things about the show is the celebrities that participate in it. Below you will find the full list of the DWTS winners of all the seasons.
Season 1: Kelly Monaco and Pro Partner Alec Mazo
Kelly Monaco was best known for her role of Samantha McCall on ABC's daytime drama General Hospital. She was also the Playboy Playmate for the April 1997 issue of Playboy magazine.
Season 2: Drew Lachey and Pro Partner Cheryl Burke
Andrew John "Drew" Lachey is an American singer. He is best known as a member of 98 Degrees – a musical pop group. Since then has has done some acting and hosting.
Season 3: Emmitt Smith and Pro Partner Cheryl Burke
Emitt Smith – A professional Football player won the Super Bowl championship, the NFL's MVP award, the NFL rushing crown, and the Super Bowl Most Valuable Player award all in the same season (1993).

Season 4: Apolo Anton Ohno and Pro Partner Julianne Hough
Apolo Anton Ohno is an Olympic short track speed skating competitor and an eight-time medalist in the Winter Olympics.
Season 5: Helio Castroneves and Pro Partner Julianne Hough
Castroneves, a professional race driver to win back-to-back Indy 500s in his first two starts at the Brickyard in 2001 and 2002 and won the "Greatest Spectacle in Racing" again in 2009.

Season 6: Kristi Yamaguchi and Pro Partner Mark Ballas
Kristi is the 1992 Olympic Champion in ladies' singles. Yamaguchi also won two World Figure Skating Championships in 1991 and 1992 and a U.S. Figure Skating Championships in 1992.
Season 7: Brooke Burke-Charvet and Pro Partner Derek Hough
Brooke Burke is an American actress, dancer, model and television personality.
Season 8: Shawn Johnson and Pro Partner Mark Ballas
Shawn Machel Johnson is an Olympic gymnast. She is the 2008 Olympic balance beam gold medalist and team, all-around and floor exercise silver medalist.
Season 9: Donny Osmond and Pro Partner Kym Johnson
Donny Osmond is an American singer, musician, actor, dancer, radio personality, and former teen idol. Nowdays he also does a lot of TV hosting.
Season 10: Nicole Scherzinger and Pro Partner Derek Hough
Nicole Scherzinger is an American recording artist, actress and television personality. She was the main lead singer for the Pussy Cat Dolls.
Season 11: Jennifer Grey and Pro Partner Derek Hough
Jennifer Grey is an American actress. She is known for her roles in the 1980s films Ferris Bueller's Day Off and Dirty Dancing.
Season 12: Hines Ward & Pro Partner Kym Johnson
Hines Edward Ward, Jr. is a former American football wide receiver and current NBC studio analyst who played fourteen seasons for the Pittsburgh Steelers of the National Football League (NFL).
Season 13: J.R. Martinez & Pro Partner Karina Smirnoff
Jose Rene "J. R." Martinez is an American actor, motivational speaker and former U.S. Army soldier. Best know for his acting in "All My Children" soap opera.
Season 14: Donald Driver & Pro Partner Peta Murgatroyd
Donald Jerome Driver is a retired American professional football wide receiver and New York Times bestselling author.
Season 15: Melissa Rycroft & Tony Dovolani
Melissa is a reality tv contestant. She participated as a bachelorette on the thirteenth season of ABC's The Bachelor, she was also on the CMT reality TV series Dallas Cowboys Cheerleaders: Making the Team.
Season 16: Kellie Pickler & Derek Hough
Kellie Dawn Pickler is an American country music artist and television personality.
Season 17: Amber Riley & Derek Hough
Amber Patrice Riley is an American actress, singer-songwriter, and philanthropist, best known for her portrayal of Mercedes Jones on the Fox television series Glee.
Season 18: Meryl Davis & Maksim Chmerkovskiy
Meryl Elizabeth Davis is an American olympic ice dancer. With partner Charlie White, she is the 2014 Olympic Champion, and another two-time (2011, 2013) World champion.
Season 19: Alfonso Ribeiro & Witney Carson
Alfonso Lincoln Ribeiro, Sr. is an American actor, television director, dancer, and game show host. He is best know for his role as "Carlton" in the hit TV series Fresh Prince of Bel-Air.
I hope you enjoyed this list.