Hip Hop online lessons:
Recommended Product: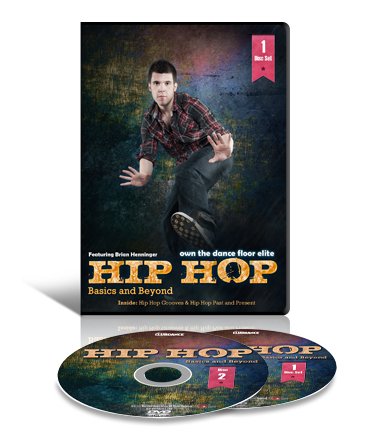 Hip Hop Basics & Beyond Videos
This hip hop video training is available as a download or a DVD. You can learn the most iconic Hip Hop moves of our time including Dougie, The Shuffle, Biz Markie, Stanky Leg, The Freak, and even the Moon Walk! These moves are broken down step by step. No experience necessary... no long and complicated routines. If you can account to 4 and follow simple instructions, then you can quickly become one of the best dancers in the club.
These free Hip Hop dance lessons will teach you the basic ideas of hip Hop dancing and get you started in the right direction. Popping and locking are good moves to learn for Hip hop dancing. Below are some video clips demonstrating the basics of both. It is also good to work on some stretching and cardio exercises to help you have the flexibility and stamina for dancing. As always consult a doctor before exercising.